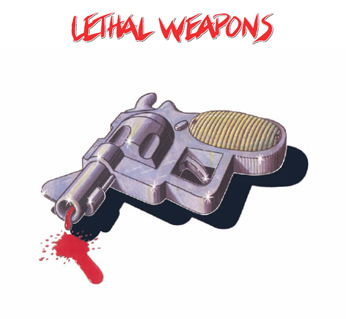 The Lethal Weapons compilation was a milestone in Australian musical history when it was originally released back in 1979.
Now, nearly 30 years on, it has been re-tooled for reissue as an enhanced CD, by
Aztec Records
, and is due to hit the shelves in early August.
To mark the occasion, I'm doing a bit of a piece for the
I94 Bar
, and am seeking some input.
I want anecdotes and memories and thoughts on the album, the bands, the people and the era in general from those who were there, who played on the album, or who went to the gigs.
You can send me a paragraph or two as a simple email, or I am happy to get into longer exchanges- via email/chat, face to face, or over the phone.
All due credit will be given to those who put their hand up. Oh, and feel free to pass this on to anyone you think may have something to contribute.
Thanks in advance
email address- tjhoneysuckle@gmail.com